About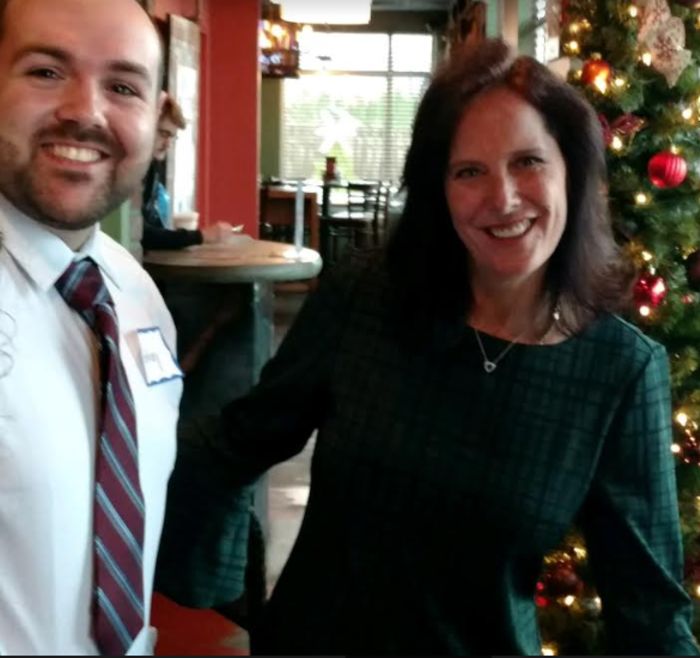 Kyra Hoffner has been a fighter for the residents of Senate District 14 since she moved here over 20 years ago.
A native New Yorker, Kyra grew up in Patchogue, a small town on Long Island. Community service is in her blood. Her father was a proud NYPD officer and her mother was a community advocate.
Kyra married her husband Gerald in 1992 and the pair had two children, Geena and James. As their family grew, so did their small town. After realizing that they wanted to raise their children in a small town, and not the over-crowded space their town had become, they made the move to Delaware.
They immediately fell in love with the small-town community they found in Leipsic. They knew that this town would give them the sense of home and community they were so desperately looking for when deciding where to raise their children.
For the past decade, Kyra has been actively working and volunteering in Delaware in a variety of organizations. She is currently a lobbyist with the League of Women Voters, fighting for civil rights, as well as holding the position of Co-Chair of the People Powered Fair Maps Redistricting Team.
In the 2020 redistricting process, Kyra partnered with 19 other organizations to produce fair district maps for the State of Delaware. In this process, she held more than 100 workshops to educate the public on the process. Through this process, she protected several communities of interest and gave them the transparency and opportunity for public comment that they deserve.
She previously served as the Volunteer Coordinator for the Delaware Cannabis Advocacy Network, holding over 60 informational meetings per year since 2016 throughout Delaware. She is also active with NORML, the National Organization for the Reform of Marijuana Laws, and is certified with Americans for Safe Access, which is a Cannabis Care Certification Patient Education Program.
Kyra is also a proud member of NAACP, Network Delaware, Sierra Club, Delaware United, Planned Parenthood, and ACLU (Smart Justice).
Prior to her retirement in 2008, Kyra worked as a Mortgage Originator for Wells Fargo Home Mortgage. In this role, she was admired and respected for her commitment to local families and the future of our District.
Her current role as a community advocate for Environment, Social Justice, Criminal Justice, and Education causes allows her to merge her passions with her interpersonal and professional skills. She is proud to be engaging in work at the local, state, and national levels of legislative initiatives.
Kyra recognizes that the work starts here, at home in our local community. It is not out of the ordinary to see her running a drive-through food bank she started during the pandemic or at a rally, standing up for the rights of our neighbors. Most recently, Kyra has been working to pass a bill of rights for people experiencing homelessness that will be a starting point to recognize housing as a human right.
"We need to organize around people and not just issues. We need to take the time and effort to build relationships that cross class, race, and religion. Until we recognize housing as a human right, along with quality education, economic security, and health care, we will not end mass homelessness."
- Kyra Hoffner